Turnkey Security Solutions
Turnkey Security Solutions (TSS) is an independent company operating under the Mutual Safes banner. And so, starting in April 2013, the official Turnkey brand was launched. With an all-star list of key accounts, ranging from major retailers and cash in transit companies to petroleum and construction groups throughout South Africa and into Africa, Turnkey was most certainly well positioned to secure its place as an industry leader. True to its name, Turnkey's product offering and service package offers clients a comprehensive Security Solution.
Access control provides the backbone of TSS with a high quality range of strong room doors, bullet resistant doors and windows and specialized fire escape doors on offer. Pneumatic Airtube Systems create state of the art cash moving solutions and the myriad of systems currently in operation speak volumes of the success of this technology. In addition to this, servicing together with safe sales, moving and servicing, keep the dynamic and efficient team of technicians busy countrywide.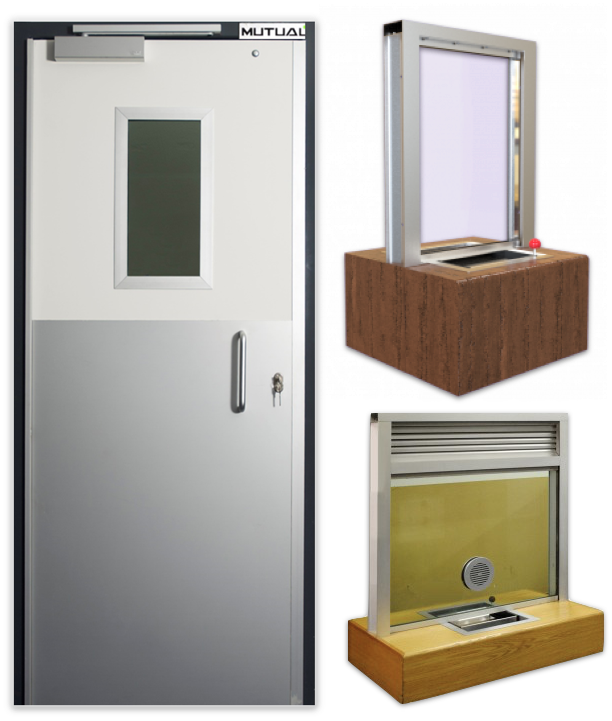 Anti-Bandit Doors & Pay Windows
Purpose made bullet resistant, anti bandit doors
To build a reinforced concrete vault is a costly and lengthy project. This normally has to take place when the building is being constructed. It means that the vault is permanent and is lost, should the need arise to change premises.
The installation of a demountable vault is considerably lower in cost than that of a reinforced one. It can also be constructed in a relatively short period of time. Should the need arise to move premises it is a simple task to dismantle the vault and reassemble it at new location.
A demountable vault can be designed to meet the size requirements of the client. The only limiting factor being the load per square meter that can be carried by the building floor. Allowance is made for the provision of ventilation, lighting and any electric security devices should they be required
Vaults are manufactured in accordance with SABS Categories 2 ADM, 3, 4, & 5 (SABS 949-1967) and are fully tested & approved by the SABS. The Cat 4 level contains a high strength barrier material to withstand the oxy-arc apparatus as well as other percussion and cutting tools such as oxy acetyline, jack hammers, angle grinders, etc.
The highest level of a vault, ie. the Cat 5 has all of the above protection with the addition of thermic lance & diamond core drill protection, again SABS tested.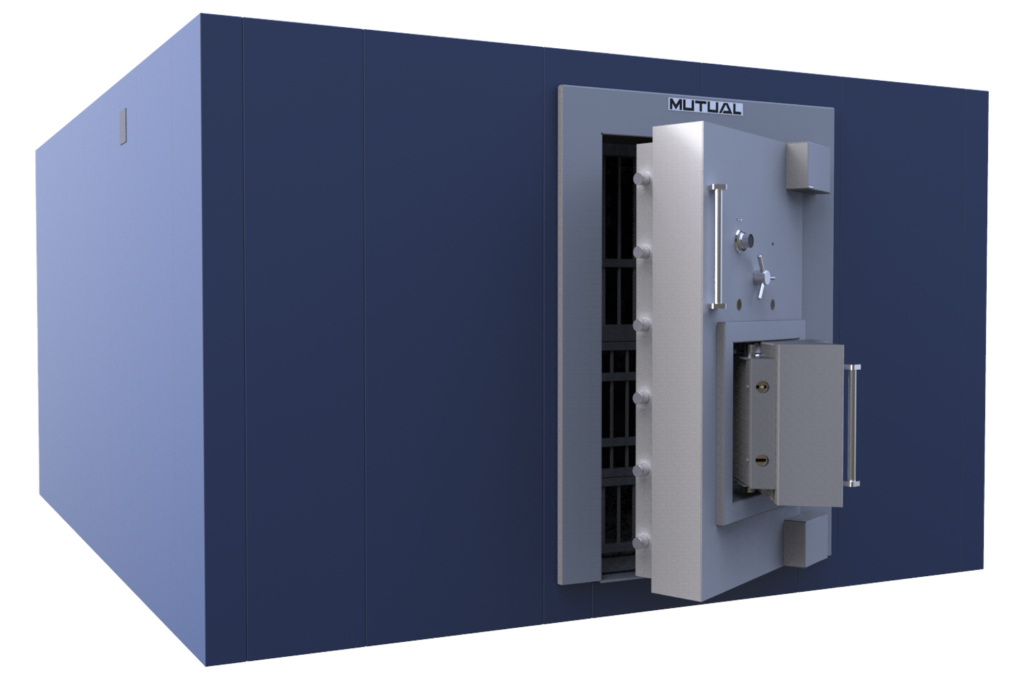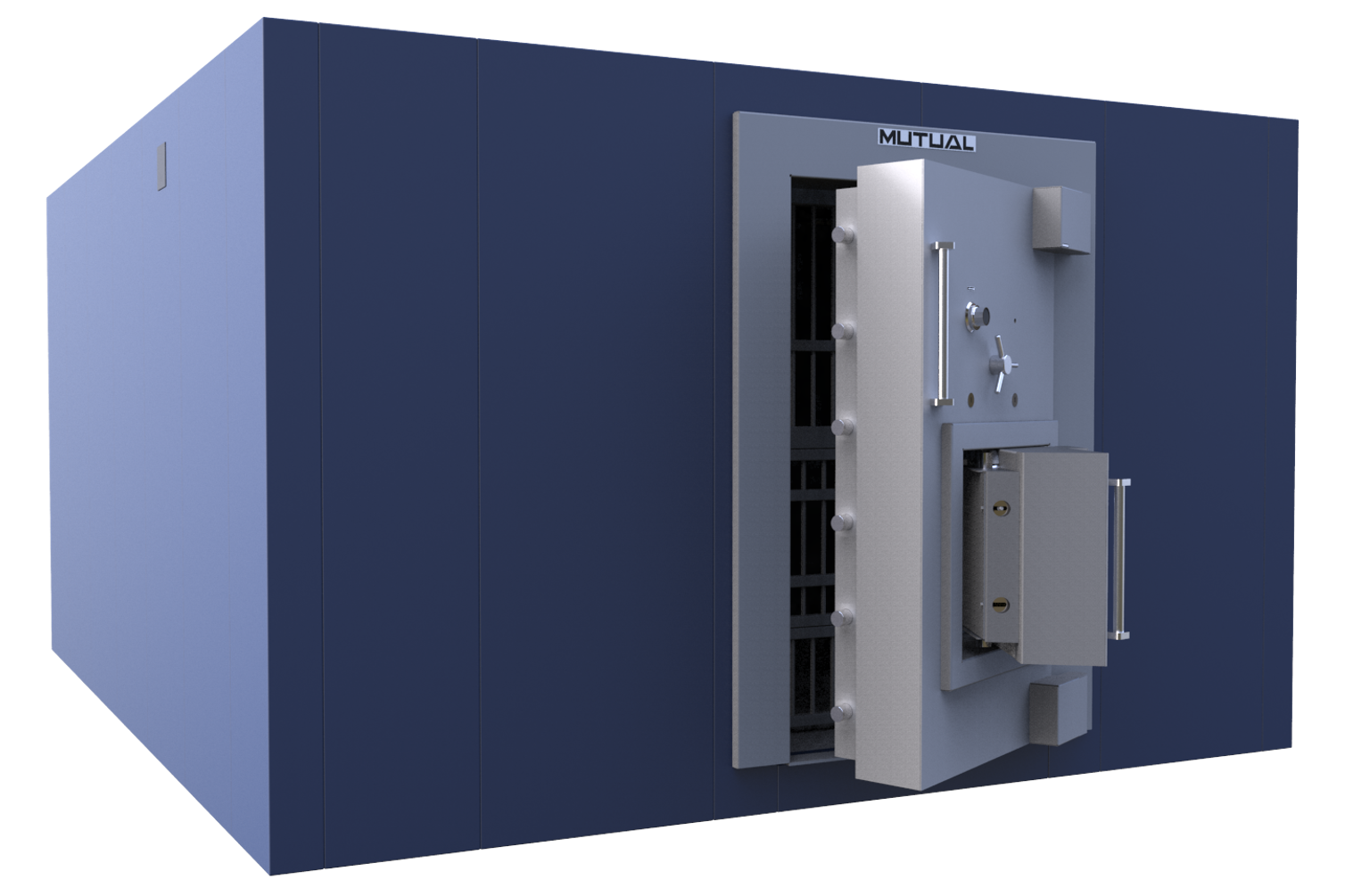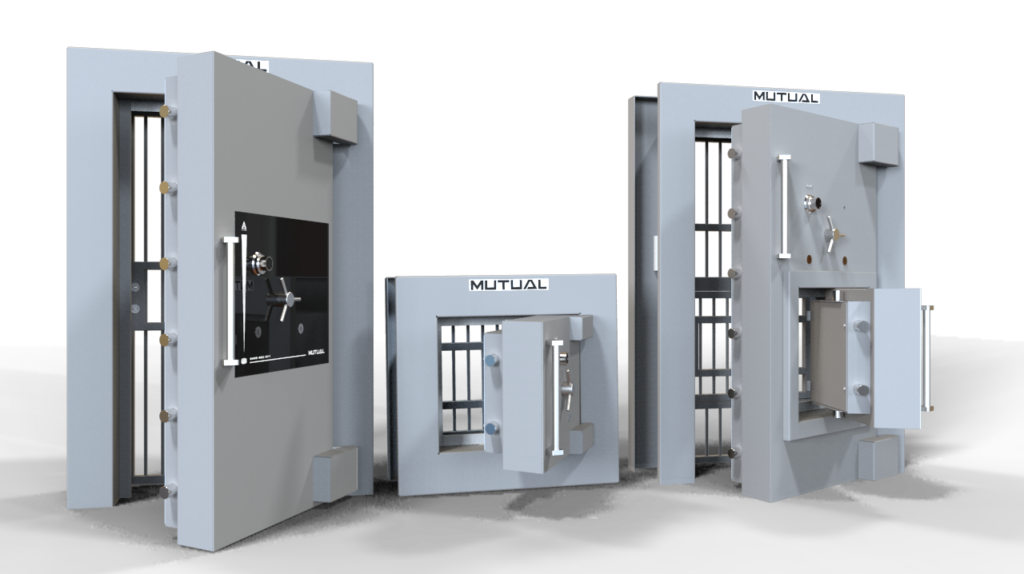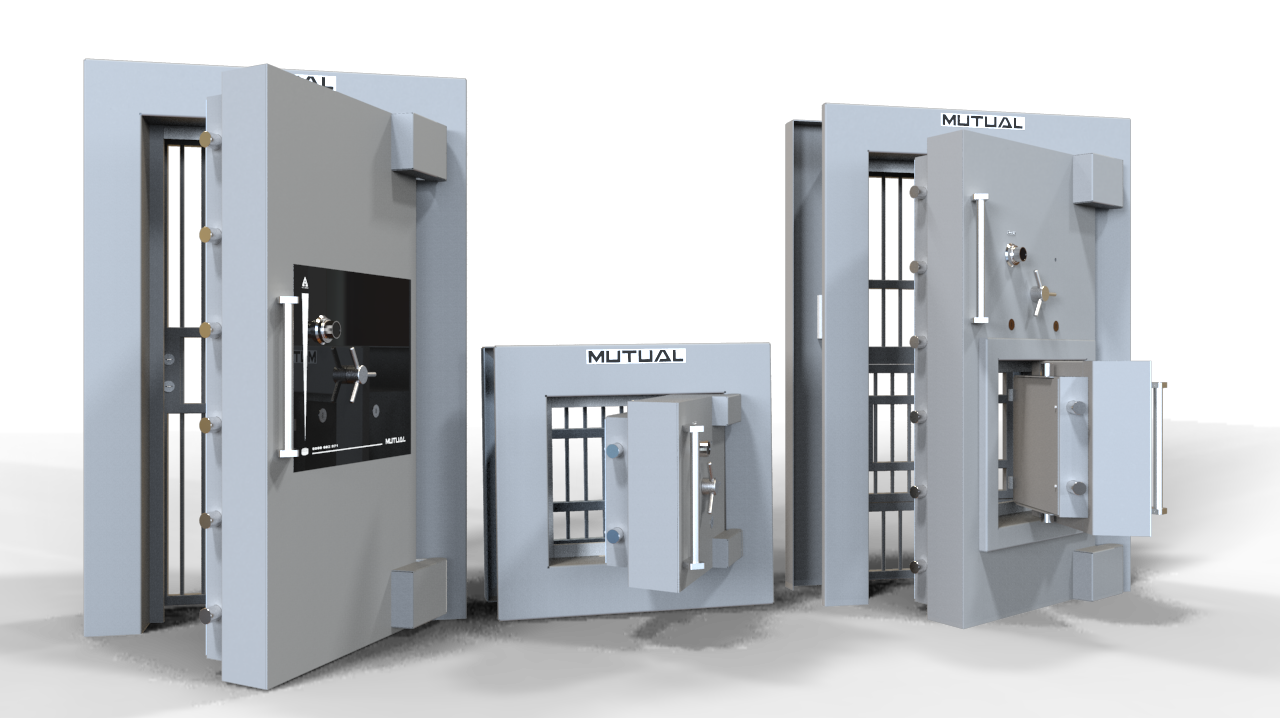 Air tube systems provide rapid, cost effective and efficient movement of a wide range of samples, components, documents and cash within the tube work. Innovative, computerised, and multi-stationed transfer systems provide secure transportation within buildings and/or across entire sites. This system is ideally suited to the South African high-risk environments in that it facilitates the swift movement of cash from point of sale to a secure cash area, thereby greatly reducing the risk of theft and attack. The division is certified under ISO 9003 which is a first for the industry, and ensures the quality conscious customer of a top quality installation – paramount to the success of the system
Deprecated
: Elementor\Scheme_Color is
deprecated
since version 2.8.0! Use Elementor\Core\Schemes\Color instead. in
/var/www/html/wp-includes/functions.php
on line
5401
Deprecated
: Elementor\Scheme_Typography is
deprecated
since version 2.8.0! Use Elementor\Core\Schemes\Typography instead. in
/var/www/html/wp-includes/functions.php
on line
5401